Covid-19 Residents' Information
following are the key changes introduced to the pier through the EMAILed covid-19 updates.
 the pier's covid-19 updates are available further below.
SELF-ISOLATION PROCEDURES
(either because you have been diagnosed with COVID -19, are suspected of having COVID-19, or because you have been in close contact with a confirmed COVID-19 case)
You can't have visitors when you are in self-isolation unless it is for medical reasons or in an emergency (Update #6)
Stay in your apartment, unless you need to leave it for medical reasons or in an emergency
Should you have to leave your apartment, wear a face mask while quickly crossing common areas (hallways, lifts, foyers, boardwalk, carpark and garbage areas)
Notify the Concierge that you are self-isolating and he can arrange for deliveries to be left outside your door, mail to be collected and delivered, special garbage bags so you can double-bag your garbage
If you do need to leave your apartment, notify the Concierge beforehand by phone or email. He can help reassure other neighbours who may be concerned by your movements. (Update #3).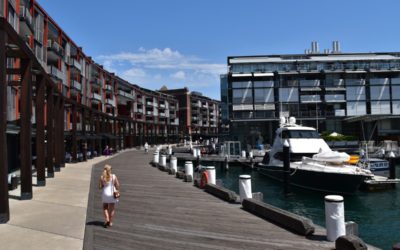 This includes extended family, friends, trades, cleaners, etc. From Friday 1 May, up to 2 adults and their dependent children will be allowed to visit another household. (Update #6) You will still need to practise social distancing and good personal hygiene. We will...
read more
UPDATE #12
Further Easing of Restrictions
30/11/2020
UPDATE #9
Gym Hygiene Marshalls
31/07/2020
UPDATE #7
gradual easing of restrictions
19/05/2020
UPDATE #5
INCREASING PRECAUtions
26/03/2020
UPDATE #3
Precautions
20/03/2020
UPDATE #11
Pool Use
01/10/2020
UPDATE #10
Reopening of Gym
04/08/2020
UPDATE #8
reopening of gym & pool
13/06/2020
UPDATE #6
Easing Visitor Restrictions
30/4/2020
UPDATE #4
stage 1 restrictions
24/03/2020
UPDATE #2
Home Isolation
17/03/2020
UPDATE #1
PROTECTIVE MEASURES
14/03/2020
FOR FURTHER INFORMATION
You may contact Concierge 24 hours via 02 9241 2970